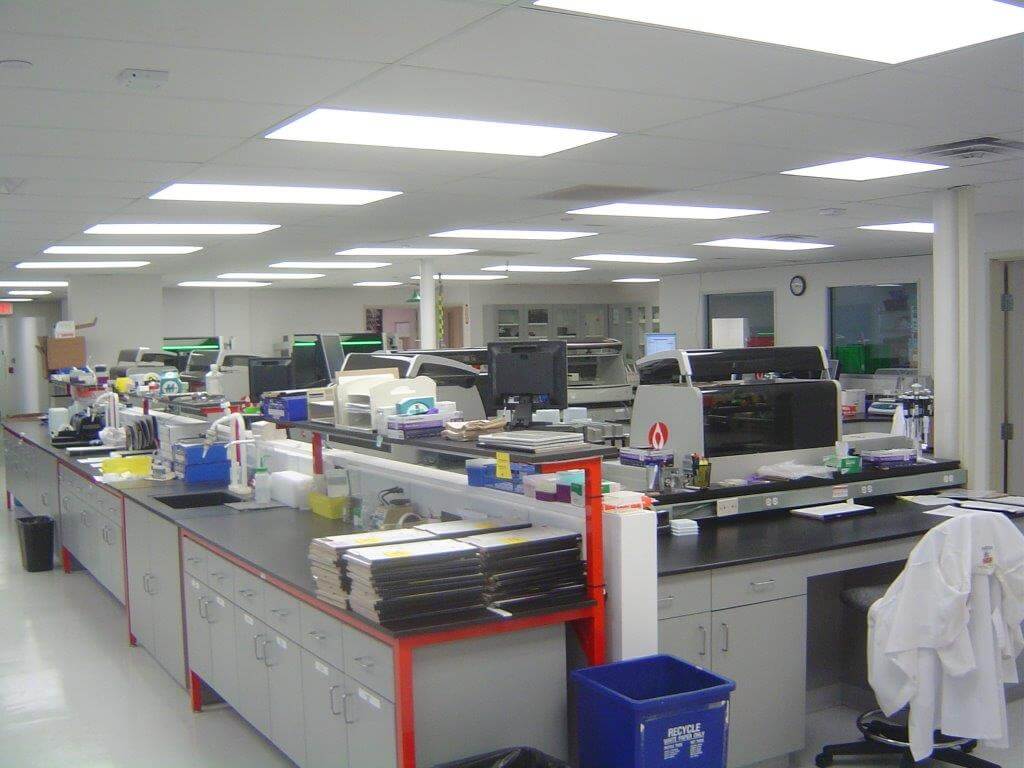 our expertise
YOUR QUALIFIED

EXPERTS.
When you're shopping for a general contractor for your building project, you want the most qualified, reputable and professional contractor you can hire. That company must be able to meet schedules, be responsive to immediate questions or problems, and be compatible with your employees and other professionals working with the project. We realize that time is critical. Lacy Construction coordinates people, equipment and materials in a timely manner so that we are able to deliver your project without sacrificing safety, quality or cost. Whether it is start-to-finish design-build construction, upgrading your facility without interrupting production, or getting your facility back on line, Lacy Construction has the experience and personnel to successfully complete even your most critical and challenging projects. We develop lasting partnerships with our clients and apply a "team approach" of highly skilled and qualified sub-contractors for each project. We take special pride in our past and current achievements.
01
Our Process
Analyze clients' proposed sites or prospective buildings and make recommendations regarding suitability considering all pertinent factors.
Work closely with clients and architects to determine the best possible phasing and sequence of design and construction activities to expedite the completion of projects.
Based upon customer requirements, conceptual documents provided by the architects and our extensive cost database for similar completed work, develop realistic estimates of project cost for establishing budgets.
Make suggestions beginning early in design, when there is the most potential for value enhancement on ways to reduce cost or improve methodology without jeopardizing design and function integrity.
Protect the customer's interests by helping sub-contractors avoid mistakes. Throughout the project, review the documents for coordination, materials compatibility, and tolerances.
Provide clients with the assurance of a better operating facility at a reduced cost through review of mechanical and electrical services. Mechanical and electrical engineers and installation specialists provide analysis and scheduling reviews. Contractors and suppliers are prequalified to ensure their capability to perform each function. When required, solicit input and approval from clients before making sub-contracting awards.
Be concerned about quality. Build in conformance to plans and specifications and nothing less. Make quality a paramount issue on each project.
Address safety in all areas of construction. Work closely with customers to insure all safety and loss prevention requirements are met.
Communicate effectively at all times through all phases of a project from concept to completion!
02
Design Build
With the design-build approach, the client contracts with one firm to provide both design and construction services. It is often called a "turn-key" contract. The design-build approach replaces the traditional method of awarding separate contracts for design and for construction. On a design-build project, the contractor, architect, and engineers work together as a "team" to serve the owner. The team approach eliminates the tendency to "blame the other guy" if a discrepancy occurs. Team members focus on solving problems rather than placing blame. We provide comprehensive management from design through completion. Our professional team works with you to determine your application's specific requirements, considering both your immediate and long-term goals.
Many of our clients have construction needs but do not have an architect or a design team already in place. Time restraints are often a primary motivating factor for a client to choose a "Design-Build" approach to their construction project. Lacy Construction can be your "One Stop Shop" if you are in a hurry or recognize some of the benefits of this alternative method of design and construction.
Lacy Construction works directly with our clients to provide both design and construction services. The design-build approach replaces the traditional method of awarding separate contracts for design first and subsequently for construction. We work directly with our architects and engineers as a "team" to serve you, our client. We will also work with your architect and provide mechanical, electrical, plumbing, and structural engineering as necessary to complete the design-build team.
Our design-build approach offers several benefits including speed and accountability. Rather than dealing with multiple levels of responsibility our clients have an integrated solution. This single point of contact provides flexibility for our client. We leverage that flexibility for the client's benefit by continually refining the construction process to maximize the value at the completion of the project
Our clients have greater access to the "team" as the project is being developed. This efficiency is vital in the success of the project. Because the design parameters of a project are being developed along with the budgetary goals, construction methodologies, and budget conditions, the total project is more likely to be successful. Many traditional construction projects end up over budget while the overage of a design-build project is generally client driven.
03
Competitive Bid
We recognize that every project is unique and stands on its own. Our approach to every project is determined by the unique aspects of our clients' needs. We strive to match the appropriate delivery method and team of committed professionals with the specific requirements of every project. Our commitment to quality and safety will not vary; it is built into the foundation of every service we provide our customers. The client selects an architect/engineer to accurately and clearly describe the project and all requirements in plans, specifications and bid documents. The contractor is chosen by one of three methods:
Hard Bid:

The client advertises for bidders and typically accepts the bid of the lowest qualified bidder.

Select Bid:

The client, often based on the architect/engineer's recommendation, selects a small group of contractors to bid on the project. The lowest qualified bid is usually accepted.

Negotiated Bid:

The client negotiates with one or more contractors and chooses the contractor he feels is the best for the project. The selection is usually based on confidence, trust and relationship.
04
Preliminary Construction Service
Lacy Construction provides pre-construction planning and project value engineering, including candidate building inspections when relocating to existing facilities. We are happy to work with your real estate professional or recommend experienced brokers that best fit your relocation or expansion/consolidation needs. We are sensitive to our clients' ongoing improvement needs and have considerable experience working in existing facilities that must remain open and operational during construction.